Pawan Kalyan Bio, Age, Movies, Awards, Politics, and Full Details : Pawan Kalyan doesn't need any introduction, he is a famous  South Indian Tollywood actor, a man with immense power and a courageous attitude, a Demi-God for his fans, the power star, and Founder of the Janasena Political Party, he gained so much love from people of south India with his genuine attitude and natural acting, the man who is fighting in politics to change the country towards the success.
Pawan Kalyan Bio, Age, Movies, Awards, Politics, and Full Details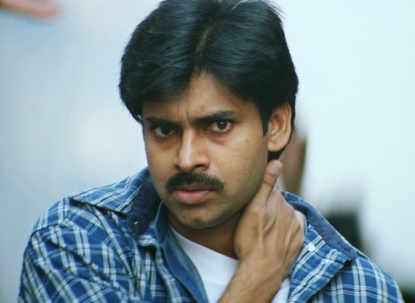 Childhood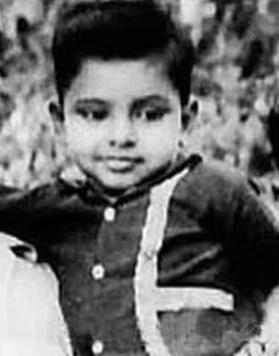 Pawan Kalyan's real name is Konidela Kalyan Babu, hi born in Bapatla Andhra Pradesh 1971 on September 2 (51 Years) his father Venkata Rao was a police officer and his mother Anjana Devi is a homemaker, elder brother Chiranjeevi is one of the biggest Actors in India and he has another elder brother Nagendra Babu who is a producer and actor in Tollywood.
He completed his graduation, and as we know his father was a police officer due to often transfers Kalyan studied in many schools in India.
Early Life
Kalyan started his cinema career with his very first debut movie Akkada Ammayi Ikkada Abbayi, he created a new trend with his movie by doing many fighting stunts by performing himself without any stuntmen.
Later he acted in many featured in many Telugu films directed and produced, and he created a unique place in fans' hearts, people not only love his acting but worship him as a god, and he created history in the South Indian film industry.
Skills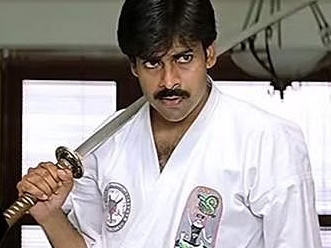 Pawan Kalyan is not only an actor but also a martial artist, he learned martial arts like Karate and many other martial arts, and he is the black belt holder in karate, honored with the name Pawan for his public presentation of martial arts, so he added Pawan to his name so that's how he became Pawan Kalyan.
Acting Career
As we all know that Kalyan stepped into the Telugu film industry in 1996 Akkada Ammayi, Ikkada Abbayi, he earned a unique fan base with his natural acting skills and his mannerism, he acted in 25 films.
No matter film hit or flop but for sure he leaves his own mark with unique acting in each and every movie he acts in different acting styles with a lot of naturality and unique dialogues are the biggest assets of Pawan Kalyan, and every fan celebrates every movie of Kalyan by watching the first-day first show at theaters no matter wherever they live in the world.
Movies List of Pawan Kalyan
Pawan Kalyan acted in many movies and some are still on the sets
Akkada Ammayi Ikkada Abbayi (1996- Below average)

Gokulamalo Seetha (1997- Hit)

Suswagatham (1997- Hit)

Tholi Prema (1998-  Blockbuster)

Thammudu (1999- Blockbuster)

Badri (2000- super hit)

Khushi (2001 Blockbuster)

Johnny (2003- Disaster)

Gudumba Shankar (2004- Flop)

Balu (2005- Average)

Bangaram (2005- Flop)

Annavaram (2006- Average)

Jalsa (2008- Super Hit)

Komaram Puli (2010-Disater)

Teen Maar (2011-Disaster)

Panjaa (2011 Flop)

Gabbar Singh (2012- Blockbuster)

Cameraman Gangatho Rambabu (2012 – Below average0

Attharintiki Dredhi (2013- Industry Hit)

Gopala Gopala (2015- Above Average

Sardaar Gabbar Singh (2016-Flop)

Katamarayudu (2017- Flop)

Agnyathavasi (2018-Disater)

Vakeel Saab (2021- Above Average)

Bheemla Nayak (2022- Above Average)
And there are many films yet to be released
Spouses
Nandini
Renu Desai
Anna Lezhnheva
 Personal Life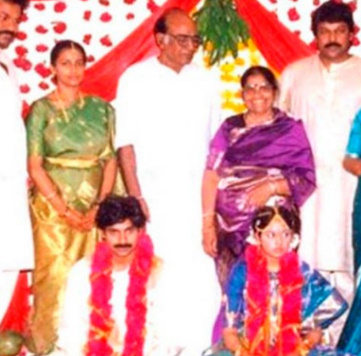 Kalyan was married to Nandini in 1997 but they got divorced in 2007 due to personal reasons, while he was acting in the film Badri he fell in love with Heroin Renu Desai, and they gave birth to their son Akhira Nndan in 2004 April 8, but they got married officially in 2009 but by the time Renu Desai was carrying their second child Addhya, it didn't work out and they got some clashes in their marriage life so they separated.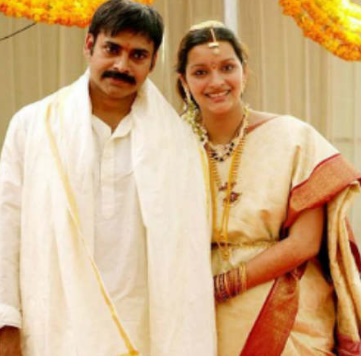 Later he married a Russian model and actress Anna Lezhneva in 2013 she is the present wife of Pawan Kalyan, but it was created sensational in South India at that time.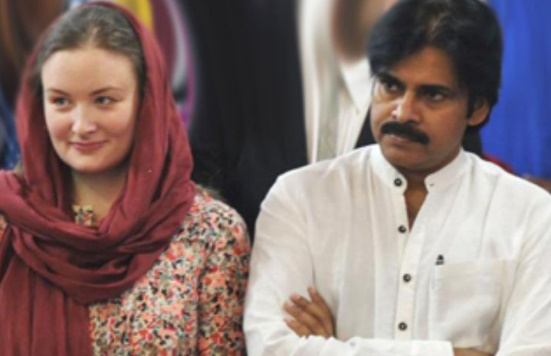 Kalyan has been trolled by many political opposition parties for being married thrice in his life, though the actor has given strong clarity that he was not cheated his ex-wives Nandini and Renu Desai.
He said that he was only married when he took divorced them which is not illegal, there are no specific reasons exposed why renu desai and Pawan Kalyan parted away from their married life.
Children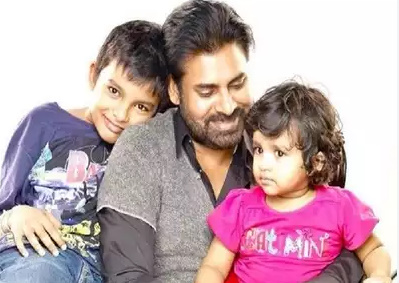 Pawan Kalyan has four children two sons and two daughters, With Ex-Wife Renu Desai ( son Akhira Nandan, Daughter Aadhya Katyayani) With present wife Anna Lezhneva (Daugther Polena Anjana Pawanova, Son Mark Shankar Pawanovich )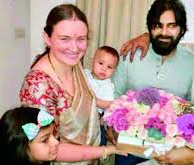 Political Career
Kalyan thought that he wanted to do something for his country and for his people, and for that, he chose way politics he entered into politics in 2008 with the party Praja Rajyam which was established by his elder brother famous South India Actor Chiranjeevi, he served to the Praja Rajyam party as a president of Yuvarajyam which was a youth wing of Prajarajyam.
But the party was later merged with another party congress, and Kalyan took rest from the party campaigns and all due to busy committed movies schedules.
JanaSena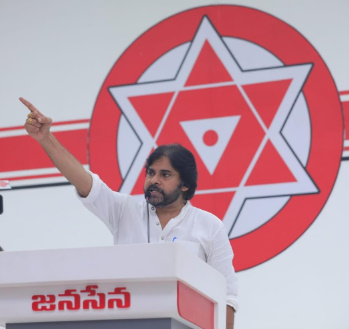 After many years working in the industry Kalyan establishes his own political party JanaSena on 2014 March 14 with an honest agenda to help guide people toward a better society in 2014 march 14.
He met PM Modi to discuss the situation in two Telugu states, after completing his commitments to movies he decided to spend his full-time with people and conducted many campaigns by supporting the alliance of TDP-BJP alliance in 2014 he was spending all the time on campaigns no he was not set himself in the elections
After 5 years he individually contested in elections in 2019 Andhra Pradesh, his main agenda was to support the farmers, later he realized the manifesto of the Jana Sena party for upcoming elections in 2019.
JanaSena conducted a march against YS. Jagan Mohan Reddy opposition party contestant YSRCP, Kalyan stated announced that he is going to be the strongest competitor of all parties in the Andhrapredsh 2024 Elections with the alliance of BJP.
Awards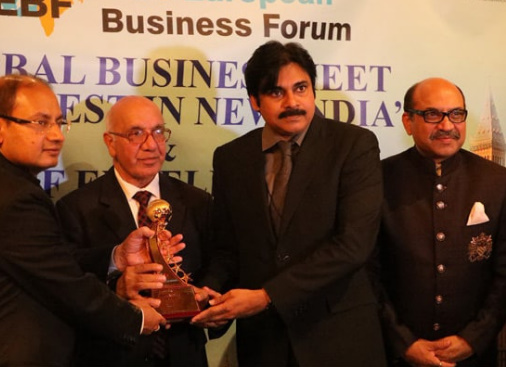 IEBF Award.

Filmfare Award For Best Telugu Actor – (Jalsa).

Hyderabad Times Film Awards – (Gabbar Singh).

CineMAA Awards _ (Gabbar Singh).

South Indian International Movie Awards – (Gabbar Singh).

Santhosham Film Awards – (Attharintiki Daredhi).

Margadarsi Big Telugu Entertainment Awards – (Attharintiki Daredhi).
Brand Endorsements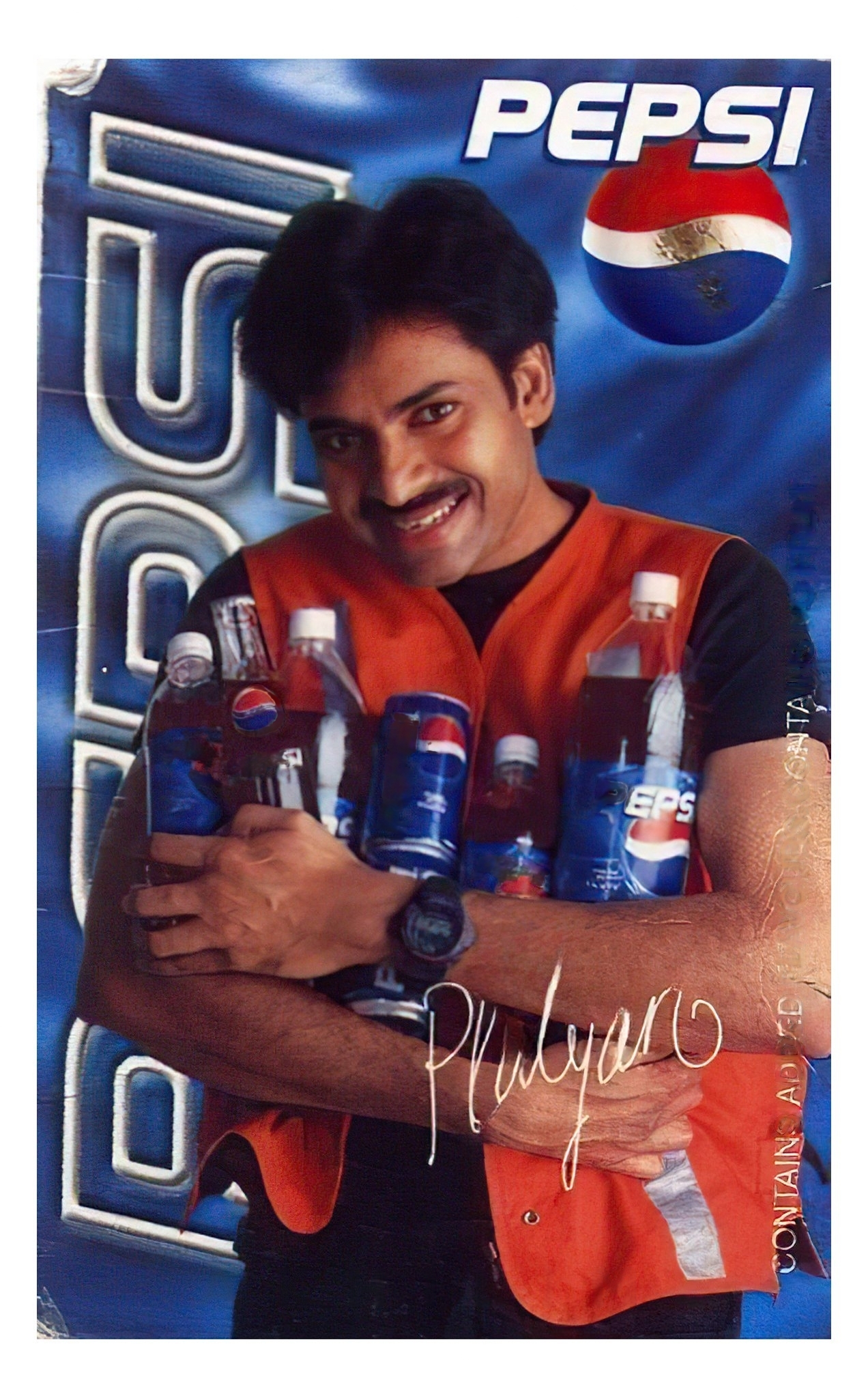 First South Indian Brand Ambassador of Pepsi -2001

Brand Ambassador of Handloom Weavers – 2017

Brand Ambassador of Jeevan Daan organ donation organization.
Books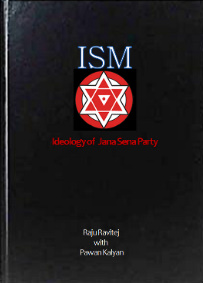 A book called ISM was released with 145 pages it was by Pawan Kalyan and he said that he is looking forward to writing more about society.
Fan Base
Pawan Kalyan is one of the top actors in the Telugu film industry, a has a huge following in youth, and a separate female following, he is a trendsetter with his movies and with his powerful dialogues.
He is unpredictable in choosing the stories, and even though he married twice the female following didn't go down, his unique style of acting, dressing style, and mostly with hairstyle attracted and influenced many people in Andhra and  Telangana.
The fans are waiting to see him as Chief Minister of Andhrapradesh, fans asked him even though he was elected in the elections they want to make films for his fans, his fan following in South India is beyond the imagination.
Every PSPK ( Power Star Pawan Kalyan) fan is contributing themselves as in Janasena campaigns to see his hero as Cheif Minister of Andhra Pradesh, definitely Pawan Kalyan is one of the toughest competitors in the 2024 Andhrapradesh Elections.