Elon Musk has become embroiled in a bitter row with the Israeli government after offering to provide satellite internet to Gaza, which ministers say Hamas will use for "terrorist purposes".
The argument was ignited by Musk's post on social media platform X on Saturday saying he would allow his SpaceX Starlink satellite network to support communications in Gaza for "internationally recognized aid organizations".
The move came after cellular and internet connectivity were knocked out in the territory on Friday, leaving most of the population cut off from the world — and creating an information vacuum during the heaviest aerial bombardment of Gaza since the war began three weeks ago.
Government ministers say Hamas will use satellite network access for 'terrorist purposes'
International aid agencies have said they were unable to communicate with staff on the ground in the enclave and rescue workers had not been able to connect to mobile networks, hampering civilian recovery efforts. The World Health Organization said the blackout made it impossible for ambulances to locate the injured. Most of the network started working again on Sunday.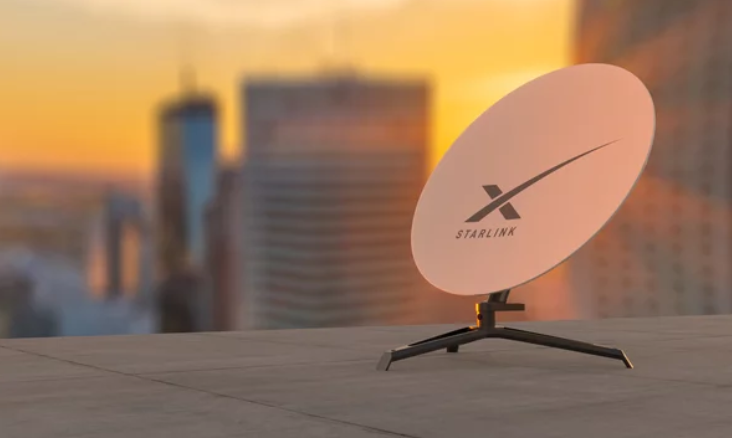 Following Hamas's deadly attack on Israel on October 7, during which at least 1,400 people were killed according to Israeli officials, Gaza has been hit with air strikes. The Hamas-controlled health ministry said on Sunday that the death toll in Gaza since October 7 had risen to 8,005 with another 20,242 Palestinians injured.
Musk intervened after a doctor, Anastasia Maria Loupis, appealed to him directly on X. "Gaza is under bombardment, the internet and telecommunications have been cut off. They need Starlink immediately," she wrote.
Musk replied that no terminals from Gaza had attempted to communicate with SpaceX's constellation, but added: "SpaceX will support communication links with internationally recognized aid organizations."
The post drew an angry response from Shlomo Karhi, the Israeli communications minister, who said Israel would use "all means at its disposal to fight this".
"Hamas will use it for terrorist activities," he said. "There is no doubt about it, we know it, and Musk knows it.
"Perhaps Musk would be willing to condition it with the release of our abducted babies, sons, daughters, elderly people. All of them!" he added.
Musk replied: "We are not so naive. Per my post, no Starlink terminal has attempted to connect from Gaza. If one does, we will take extraordinary measures to confirm that it is used only for purely humanitarian reasons.
"Moreover, we will do a security check with both the US and Israeli governments before turning on even a single terminal," he added.
Musk, SpaceX's founder and chief executive, was widely praised for providing Ukraine with Starlink to help it defend itself against Russia's invasion.
However, his role in the conflict came under scrutiny after the publication of his biography by Walter Isaacson. The writer described how Musk refused to allow Kyiv's forces to use Starlink for a naval drone strike on Russian ships in Crimea, with Musk allegedly fearing this could trigger a nuclear response from Moscow.
After that incident, Musk tweeted peace proposals involving Russia keeping Crimea and Ukraine adopting neutral status, a proposal that was denounced by Kyiv as repeating President Vladimir Putin's talking points.
Musk also triggered widespread anger on Israeli social media with a post on X that appeared to sympathise with Iran. The post features a map of Iran surrounded by US flags with the words: "Iran wants war. Look how close they put their country to our military bases."
Musk's caption included the words: "Oh the Irany."
The post came shortly after US fighter jets launched air strikes on two locations in eastern Syria linked to Iran's Revolutionary Guards, in retaliation for a series of drone and missile attacks on US bases and personnel in the region.