Leonardo da Vinci, Bio, Personal Life, Paintings, Drawings, Inventions, and Notes : Leonardo da Vinci is a famous Italian Polymath between 15 April 1452 and 2 May 1519. Leonardo was active or professional as a Painter, Scientist, Engineer, Draughtsman, Sculptor, theorist, and Architect. He has an ambitious knowledge of painting as well as designing several machines.
His talent in other subjects rested on his achievements as a painter and became well-known for his notes. However, his written notes, drawings, and designs were made on variations of subjects such as Anatomy, Botany, Painting, Astronomy, Paleontology, and Cartography.
Birth
Leonardo da Vinci's original name was Leonardo di Ser Piero Da Vinci was born on 15 April 1452 in Tuscan which is far away from the hill town of Vinci and his father's name was Ser Piero who was from Vinci. Leonardo da Vinci was born out of wedlock to Ser Piero. Caterina di Meo Lippi (1434-1494) was the mother of Leonardo and the wife of Ser Piero(1426-1502).
Leonardo da Vinci, Bio, Personal Life, Paintings, Drawings, Inventions, and Notes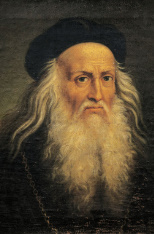 Early Life
As we mentioned earlier, Leonardo da Vinci was born out of wedlock. His parents got married individually after one year his birth, Caterina married a local artist and Ser Piero married Albiera Amadori. Albiera Amandori was dead in 1464, after her death Ser Piero have got three subsequent marriages. As a result, Leonardo had 16 half-siblings and all of them are much younger than him as well. Leonardo hadn't much closer relationship with them and eventually, Ser Piero gave birth last child when Leonardo was at the age of 46.
Childhood
Don't much-known things about Leonardo's childhood, were hidden in myth according to the Lives of the Most Excellent Painters, Sculptors, and Architects written by Giorgio Vasari who was an Italian Renaissance Painter and Architect. In 1457  he lived with his grandfather named Antonio da Vinci according to Tax records. Because his father spent most of his time in Florence, Leonardo spent and close to his uncle named Francesco da Vinci. Ser Piero has a successful career around 1469 as well.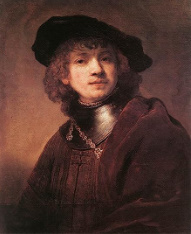 Due to the absence of his father's interference in his life, Leonardo gained basic and informal education in Vernacular which is a native language in reading, writing, and mathematics. Later his family recognized his talents very soon. Later, Leonard has written his memories in the book of Codex Atlanticus.
He recalled himself as an infant when he started writing about the flight of birds, A kite flight in the air came to his Cradle and then opened his mouth with its tail. Still, a debate is running by commentators whether it was real or fantasy.
Earlier Career
At the age of 14, nearly around 1460 Leonard's family moved to Florence. He became a studio boy in the Andrea del Verrocchio workshop who was a famous and known Florentine painter and Sculptor by that time. After Verrocchio's master's death, Leonard joined as an apprentice at the great Sculptor Donatello who was an Italian Sculptor of the Renaissance period at that time his age was 17, and been trained for 7 years.
Ghirlandaio, Perugino, Botticelli, and Lorenzo di Credi were apprenticed in the Donatello workshop. Leonardo's training was exposed in a theoretical way along with technical skills such as Chemistry, Metal Working, Drafting, Plaster Casting, Metallurgy, Mechanics, Wood Working, and Leather Working. He has skills in art including Painting, Drawing, Modeling, and Sculpting.
Ghirlandaio, Botticelli, and Perugino were the Apprenticed in Verrocchio's workshop and Leonardo was the contemporary. Ghiberti was the creator of two sets of bronze doors for Florence Baptistery. Piero Della Francesca provided a crystal clear description of Perspective, who was the first person to paint a scientific study of light. These studies helped Leonardo in their art which led him to his observations and artworks.
The Baptism Of Christ painting was made by the contribution of both Leopardo and Verrocchio. Oil paint is a new technique that uses painting Tempera, this oil paint technic has been used in The Baptism Of Christ and was a high witness to the hands of Leonardo. Both Leonardo and Verrocchio have been made two works together including The bronze statue of David in Bargello prison in Florence and The Archangel Raphael in Tobias and the Angel.
Personal Life
He didn't mention his personal, despite thousands of pages left in manual scripts and notebooks as well. According to Vasari, Leonardo is more passionate about painting and has innovative thoughts and infinite grace. Need to remind some aspects of him as his love for animals and vegetarianism along with a little habit of purchasing caged birds and releasing them freely.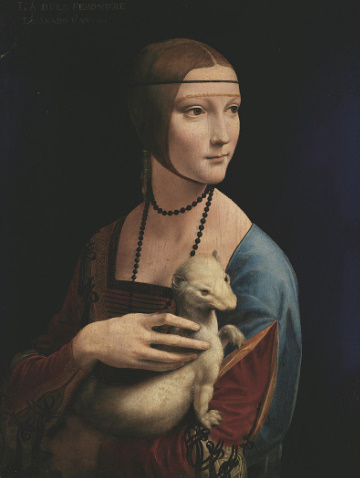 Leonardo had many friends who would be made significant in their profession including Luca Pacioli who was the mathematician and known as the father of accounting, later he collaborated with Pacioli on the Divina proportione. He hadn't any sexual or romantic or close relationships with women except Cecilia Gallerani who was the most celebrated of the many ministresses of Ludovico including two Este sisters named Beatrice who made a major role in Italian politics and Isabella who was the leader of fashion.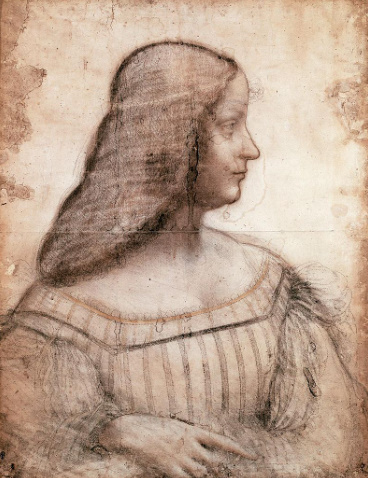 He has a sexual relationship with analysis, satire, and speculation. Beyond this, he hid his private life in secret. Leonardo da Vinci, A Memory of His Childhood is an essay by Sigmund Freud in which he revealed that if Leonardo had intimate relationships with anyone, that would be his pupils Salai and Melzi.
An allegation was made against Leonardo and the three other men, who made anal sex with a known male prostitute. Due to the lack of evidence, the allegations were dismissed.
The Guild of Saint Luke was the usual name for the city of painters and other artists where Leonardo qualified as a master at the age of 20 around 1472. By the time, he was set him up in their father's workshop even though he continued and associated with Verrocchio of his special attachment. Leonardo was the first person to denote making the Arno River bridge between Pisa and Florence.
Paintings
Leonardo was an Inventor and Scientist. His handful of works had found great masterpieces. In 1490 he was described as a Divine painter, lots of young generations today felt those artifacts came from Leonardo, and famous for a variety of qualities and got appreciation from the critics.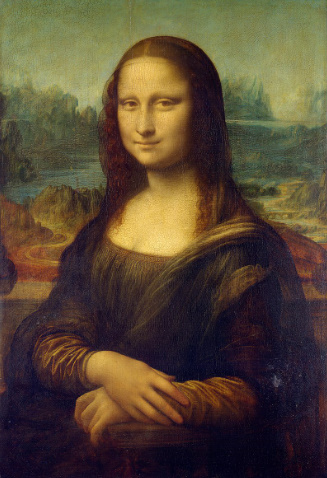 The knowledge of Anatomy, Botany, Light, and geology would have helped him for creating various kinds of paintings. His paintings revealed emotions, expressions, and gestures. Here you have the list of his handful work of paintings.
The Adoration of the Magi.
Saint Jerome in the Wilderness.
Virgin of the Rocks.
The Last Supper.
Sala Delle Asse.
The Virgin and Child with Saint Anne and the Saint John the Baptist.
The Virgin and Child with Saint Anne.
Mona Lisa.
Annunciation.
Madonna of the Carnation.
The Baptism of Christ.
Ginevra de Benci.
Benois Madonna.
Portrait of a Musician.
Lady With an Ermine.
La Belle Ferronniere.
Portrait of Isabella d'Este.
Saint John the Baptist.
La Scapigliata.
Salvator Mundi.
Unfinished Creative Work.
Paintings of the 1480s
In 1480, Leonardo received two commissions and started another work that was the most important of composition. Among the three, two were never completed and the third one took too much time due to the reason of payment and finish. Saint Jerome in the Wilderness is one of those paints that were unfinished by Leonardo da Vinci, According to his Diary of Evidence, Painting hasn't started yet but seems to be unusual and unfinished.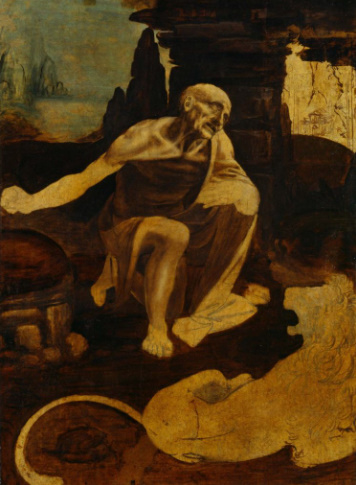 Seeing Saint Jerome In the Wilderness paint ensures Jerome kneeling in a trapezoid shape at the center of the picture and his looks looking in an awkward direction and his right hand stretched up to the poster's outside edge.
Another Complex composition and an unfinished masterpiece was Adoration of the Magi by Leonardo from the Monks of San Donato a Scopeto. The size of about 250×250 centimeters.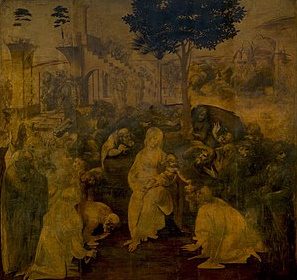 The Virgin of the Rocks was the third unfinished masterpiece. This painting was done with the assistance of Giovanni Ambrogio de Predis. During the 1480 period, a remarkable portrait was made By Leonardo that is Lady with an Ermine.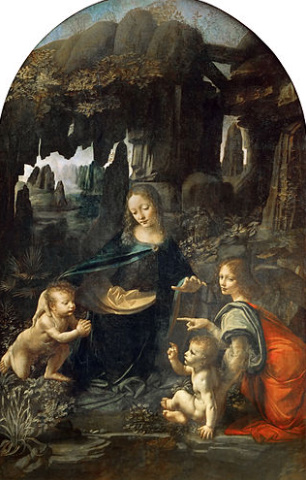 Paintings of the 1490s
The Last Supper was the most famous painting of 1490 by Leonardo da Vinci. This painting describes Jesus having dinner with his disciples before his death. Matteo Bandello was an Italian Writer, soldier, and monk as a result Leonardo hasn't stopped painting and eating from morning to evening and never paint up to three to four days at a time.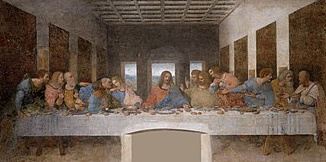 This painting was a masterpiece of characterization and design and declined rapidly as well. During this period a viewer described that the paint has been completely ruined by being used in tempera, instead of using the technique of Fresco.
Paintings of the 1500s
Leonardo was appointed to paint the Battle of Anghiari at the Palazzo Vecchio in 1505. Battle of Anghiari describes four men riding war horses in a battle. Michelangelo was appointed to describe the opposite wall of the Battle of Cascina.
A small portrait created by Leonard in the 16th century named Mona Lisa, arguably later became the most authorized famous painting around the world. The awesome smile on the woman's face and when you gaze at her lips and eyes on behalf of sorrow it looks like sorrow or if you gaze at her face on behalf of happiness it looks happy. Mona Lisa is the sign of natural painting that shows the technical skills of Leonardo's Handful of works.
Drawings
In 1473, He draws a picture Landscape of the Arno Valley that indicates Mountains, farmlands, a river, and Montelupo Castle in complete detail. In early 1490, he draws another picture of a Vitruvian Man which describes a nude man in two superimposed positions with spreading legs and arms apart. According to Vasari Leonardo would always prefer different faces in public to use for his artworks. Let's see some of his handful of works,
The Virgin of the Rocks.
The Virgin and Child with Saint & Saint John the Baptist.
Sfumato.
Early Works
Baptism of Christ is the first painting work that Leonardo da Vinci gained his attention at the del Verrocchio studio as a pupil of Verrocchio around 1475. At that time, two paintings appears at the workshop of Verrocchio both seemed to be similar to Annunciation. Among them, one is 59 centimeters small, 23 inches long, and  14 centimeters, 5.5 inches high. Another one is the larger size of 217 centimeters, 85 inches long.
Two Annunciations reveal two distinct meanings. In the smaller picture, Angel Gabriel lay down on her knees and requested Mary that Gabriel would conceive and bear a boy through the virgin birth. In the larger picture, due to an unexpected messenger, she got disturbed in reading the bible and at the same time marks the bible with her finger and raises her hand in a gesture of blessings.
Journals and Notes
Leonardo's paintings have immersive skills of science and engineering that ensure his innovation and impressive at the same time. His skills and studies in painting were recorded in almost 13,000 pages of drawings and notes. These would be made by Leonardo himself according to his daily life and travels.
In his painting, he uses the emotions and characteristics of animals, plant studies, whirlpools, babies, rock formations, war machines, dissections, architecture, and flying machines. These notebooks were naturally individual papers of different types and had sizes, after the master's death, most of the papers were delivered to the pupil of Leonardo named heir Francesco Melzi.
These notes should need to be published, some of his drawings were copied by Huygens Jr for a planned treatise on art. In 1570, Melzi was dead after his death the rest of the collection switched to Melzi's son. The then-lawyer Orazio showed some interest in Leonardo's journals after, Lelio Gavardi who was a household tutor of Melzi took 13 of the Manuscripts to Pisa.
Giovanni Magenta who was an Italian architect blamed Gavardi for being taken Manuscripts illicitly, and repassing them to Orazio. Magenta has more writings so that is the reason Orazio gifted some volumes to Magenta. Eventually, Orazio found seven volumes out of 13 manuscripts.
Science and Inventions
Luca Pacioli was a mathematics teacher for Leonardo da Vinci. Divina Proportione is a mathematics book written by Luca Pacioli and illustrated by Leonardo and was published in 1509. Leonardo planned for preparing journals of treatises on different subjects. Anatomy was his favorite subject, light, and landscapes were ready for publication by Melzi in 1651 finally, it was published as A Treatise on Painting.
Fritjof Capra raise an argument about Leonard has different knowledge in science and was a unique scientist from Newton and Galileo.
Engineering and Inventions
Leonardo da Vinci was also called an Engineer, he studied well and designed unique machines and devices. He was able to create or discover some kind of machine to protect a city or siege. In 1499 when he was moving from Milan to Venice, he devised a system of movable barricades on behalf of being employed in engineering to protect city and water flood attacks.
A project was made by Leonardo and Niccolo Machiavelli for diverting the Arno River flow direction. Leonardo's journals suggest more inventions such as a mechanical knight, finned mortar shells, musical instruments, reversible crank mechanisms, steam canon, and hydraulic pumps.
He has very much interest in seeking the phenomenon of flight and has planned for several flying machines during his studies such as an ornithopter along with a helical rotor. Through his studies on flight, he invented several machines including a giant crossbow and parachute were reminded during the British television channel station 4 in 2003.
In 2009 American Television in the series Doing DaVinci, a team of engineers grouped and built ten machines designed by Leonardo and executed such as a fighting vehicle and a self-propelled cart.
Legacy
He hadn't got any academic training from scholars or historians although he was called a Universal Genius or Renaissance Man. He was one of the most widely talented alone among other scientists, who have ever lived on this earth.
Helen Gardner was an art historian who revealed that Leonard had an individual personality and diversity of mind suggesting that he was a superhuman. He has been known as the king of France that would carry a trophy away from him. Never diminished his interest in artworks and still tons of people formed a queue for visiting his artworks in the museum.