Hema Malini congrats Deepika for her engagement |Silly mistake by Hema Malini :-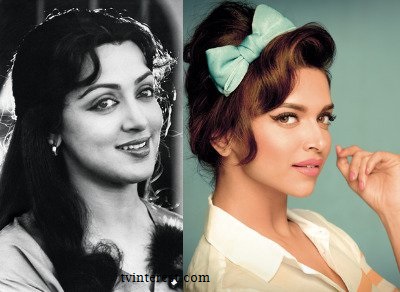 Hema Malini unknowingly trolled Deepika-Ranveer fans with just one tweet!
In today's World , the Technology is so vast . Social Media is very much useful for everyone in today's generation . It connects all the people including Bollywood Celebrities , Television Stars and Common People . But if some one do not know how to use this social media sites or not attentive while using  these sites then that would become harmful and sometimes too funny for other people . One of the such silly mistake is done by the Great Bollywood Actress Hemaa Malini , Everyone's DREAM GIRL .
Hema Malini congratulated Deepika for her Engagement and gave her best wishes to the couple . Hema said " Deepika , All good wishes on your engagement ! Pray God both of u have a bright future , happiness and joy in ur life together " .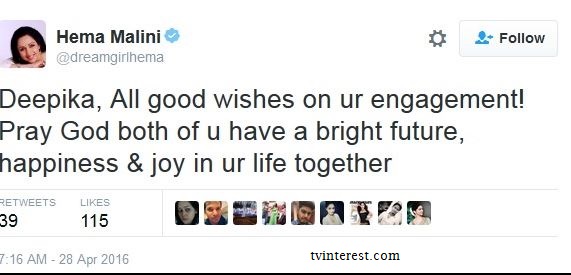 The people or fan following of Hema Malini and the fans of couple , Deepika Padukone and Ranveer singh  reacted on this a lot . See the reactions of all the people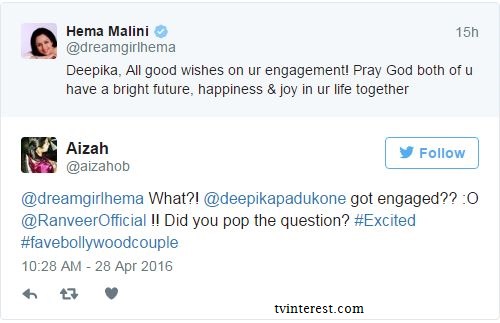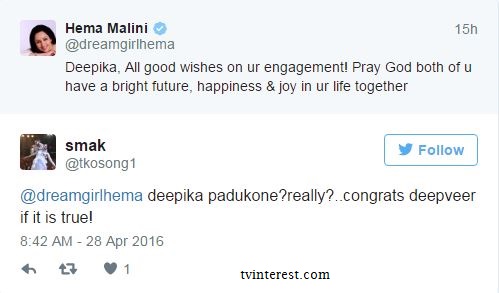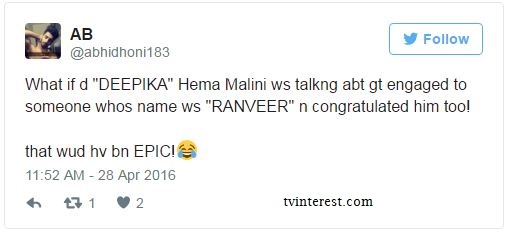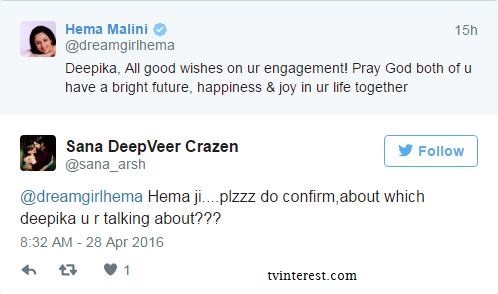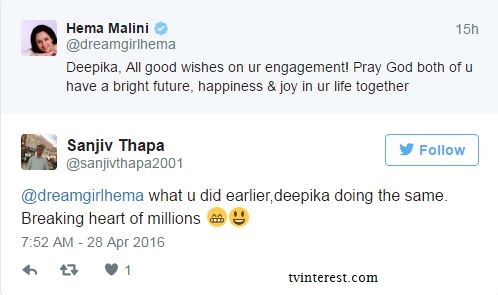 Hema got confused that whether she was Deepika Padukone or some else deepika from her following fan . Then from such of the reactions she cleared that  she was deepika , who was following her not Deepika Padukone .
She said " No no ! This is Deepika who is following me on Twitter ! Not Ms Padukone ! "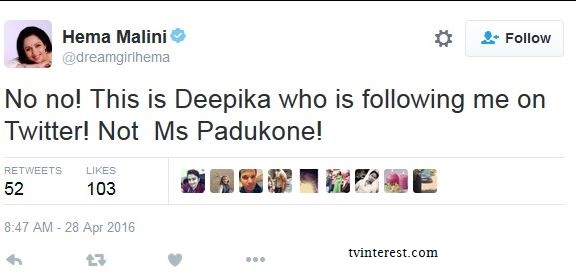 Stay Tuned …
Share If you Like ..
Must Read :-   Mawra Hocane Wiki , Biography , Age , Height , Profile , Serials , Movies , Images
Nimrat Kaur Wiki , Biography , DOB , Age , Height , Weight , Net Worth ,  Movies , Boyfriend , MaritalStatus