A new report goes some way to showing that the BitLocker security feature of Windows 11 could be massively reducing the performance of SSDs.
An investigation found that the data encryption tool, which is enabled by default in Windows 11 Pro, can slow solid state drives by as much as 45 percent. While it would be reasonable to expect a bit of a performance drop overall as the software works away encrypting and decrypting files, few people would expect the hit to be quite so significant.
In a series of tests performed by Tom's Hardware, BitLocker badly impacts upon random write and read times, thereby reducing overall system performance. The tests compared the performance differences between not having BitLocker enabled, having software BitLocker turned on, or using a hardware version of BitLocker.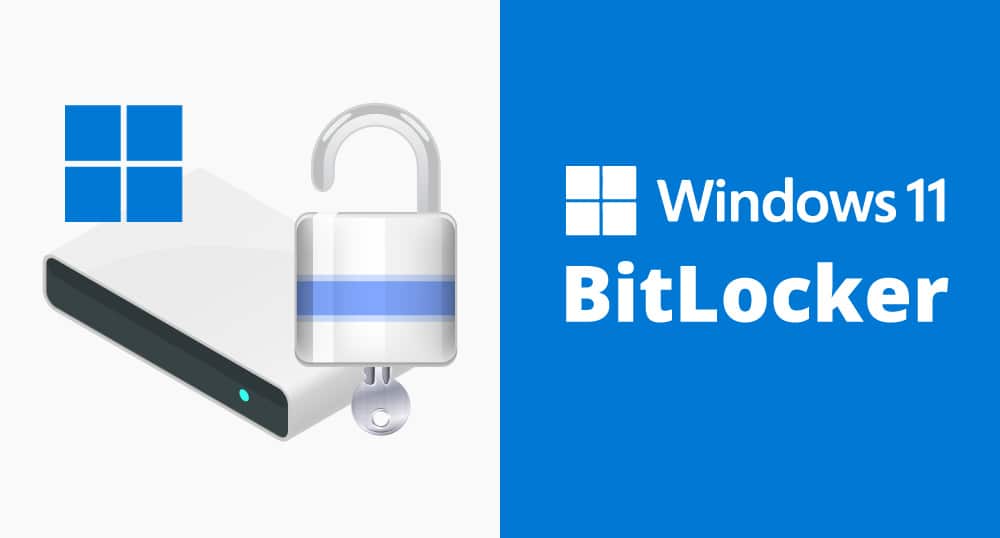 The software-based encryption — that is, what Microsoft provides out of the box in Windows 11 Pro — was found to hinder performance dramatically. This was not the case with hardware encryption, or no encryption. Tests showed an increased in latency and a decrease in transfer rates to a degree that was noticeable without the need for benchmarking.
Not all of the tests showed a horrifying performance hit, with results varying between different types of task that were being tested. There was no ignoring the fact, however, that BitLocker slowed things down, as tests with CrystalDiskMark 8 proved:
Random read IOPS dropped by 20 percent again compared to the hardware BitLocker and unencrypted results. Latency for reads also jumped from just over 40 us (microseconds) to nearly 51 us, 25 percent higher. Lower latency delivers snappier performance in day-to-day use, and it's the primary reason the industry at large has moved from slow rotating hard drives to faster SSDs. Given that this extra layer of latency, albeit at varying degrees, will also be added to slower types of SSDs, like QLC or low-tier drives, this could have a much bigger real-world impact in some systems.
Curiously, write IOPS at QD1 again were slightly higher with OPAL than without — perhaps some caching or command batching is happening in the Samsung controller. But the critical aspect is that software BitLocker dropped random write performance by 45 percent compared to hardware BitLocker.
That's massive. QD1 random writes were basically half as fast with BitLocker enabled. While there are plenty of things you might do that don't hit storage that hard, but again, you don't want to give up a huge portion of your potential SSD performance if you don't have to.
Similar findings came from other benchmarking tools.
If you're concerned about poor performance, and assuming you can live without the encryption it offers, you can disable BitLocker. Launch an elevated command prompt and run the command manage-bde off C:, changing C: as necessary.
You can check out the methodology used by Tom's Hardware as well as the results here.
Article By Sofia Elizabella Wyciślik-Wilson