Prabhas Bio, Age, Movies, Awards, and Full Details : Prabhas is one of the most famous PAN India stars in the Telugu Film Industry, with a huge fan base he is the most wanted hero for every director in the film Industry.
Prabhas Bio, Age, Movies, Awards, and Full Details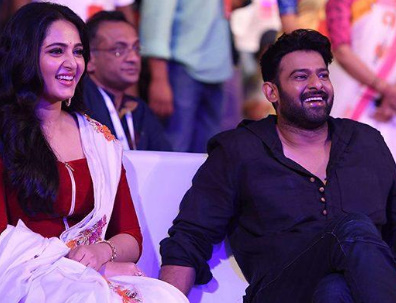 Childhood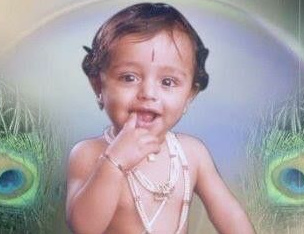 Prabhas' full name is Venkata Satyanarayana Prabhas Raju Uppalapati, he was born in 1979 on October 23, his father Suryanarayana Raju is a film producer, and her mother Siva Kumari is a housewife Prabhas is nephew of the legendary Telugu actor Mr. Late Krishnam Raju.
He was born in Madras, but her parents belong to Mogalthuru, he has two elder siblings her brother Prabodh and her sister Pragathi, Prabhas is the youngest child in his family, he was very calm, shy, and extrovert
Education
He completed his studies in Madras Don Bosco, DNR high school at Bheemavaram, Nalanda College Hyderabad.
Career
He stepped into his cine career with his debut Movie Eswar he was 22 years old when he acted in his first film Eswar, and it was an average hit, later he acted in Raghavendra in 2003 it was a flop movie but he never got disappointed with his cine career.
He never knew that one day he is going to become a PAN India Star and make India proud with his movies, after Raghavendra he continued his cine career.
After 2 flops he back got into the track the biggest hit movie Varsham which was released in 2003, he shared his screen with heroin Trisha in this movie and it was a blockbuster.
With his unique dialogue delivery style and mannerism, he became the favorite star of the youth, after this blockbuster hit he continued his acting career by doing regular movies.
After Varsham he got many flop movies in his cine career but he never stopped working after Adavai Ramudu, Chakram, he back to the farm with the biggest blockbuster hit Chathrapathi.
Chathrapathi directed by PAN India Director S.S Rajamouli, was a huge success, with this movie he got a huge fan following, and the style of his acting in this movie was amazing.
But after Chathrapathi he has been through hard times, he acted in four movies Pournami, Yogi, Munna, Bujji Gadu, Billa, and  Ek Niranjan, some of these movies were below average, and some flops but his craze never faded up.
After many flops, he gifted his fans a super hit movie Darling, the movie was super hit, and he came back with another super hit movie Mr. Perfect, later he acted in Rebel in 2012 but it was a below-average movie in the industry.
After Rebel, he starred in Mirchi which was released in 2013 and it was a blockbuster movie in the industry with this massive hit he went never back.
The Bahubali
Prabhas never knew that he is going to create history, he made the Tollywood industry proud with PAN India Movie Bahubali, he acted in Bahubali after Mirchi which was a huge hit in 2013.
Bahubali team created a new era in the South Indian film industry by creating the masterpiece and the biggest PAN India blockbuster movie Baahubali.
Bahubali is the biggest hit in Prabhas' career, this movie made him the pride of India and the Tollywood film industry, and this film was released in 2015 and joined the 100 crores cinema club by collecting a huge gross collection.
Bahubali the Beginning was released worldwide in 4,000 plus theaters, this film was directed in multiple Indian Languages like Telugu, Tamil, Malayalam, and Hindi languages.
Brabhas starred in a double role in this movie as a father and son, with a huge starring this movie created history in the Indian film industry and later he featured in another part of Baahubali 2, which is the conclusion of the first part of Baahubali The beginning.
Bahubali 2 was released in 2017 after two years of Baahubali 1, this movie was an All Time Blockbuster hit in the industry, worldwide it collected in six days 7.92 billion, First Indian Film which entered the 1000 crore club is Baahubali.
Prabhas Movies List
After his first debut movie, Eshwar he starred in many Telugu movies Prabhas is one of the leading actors in India, he became the PAN India Start with All Time Biggest Blockbuster hit movie Baahubali 1 & 2, overall he featured in 20plus films and a few movies are still on sets yet to be released.
Eshwar -2002 – Average

Raghavendra -2003 – Flop

Varsham- 2004 – Blockbuster

Adavi Ramudu -2004 – Flop

Chakram -2005 – Disaster

Chathrapathi -2005 – Super Hit

Pournami -2006 – Disaster

Yogi-2007  – Flop

Munna- 2007 – Flop

Bujjigaadu -2008 – Below Average

Billa -2009 – Below Average

Ek Niranjan – 2009 – Flop

Darling – 2010 – Super Hit

Mr. Perfect – 2011 – Super Hit

Rebel – 2012 – Below Average

Mirchi -2013 – Blockbuster

Baahubali The Beginning – 2015 – All Time Blockbuster

Baahubali The Conclusion – 2017 – All Time Block Buster

Saaho – 2019 – Below Average

Radhe Shyam – 2022 – Disaster

Adipurush -2023 – Adipurush

Saalar- Yet To be released

Project K – Yet To be released
Upcoming Projects Of Prabhas
A few of Prabhas movies are still on the sets, they are going to release in 2023 and signed five projects to be featured, his upcoming movies are going to be directed by young directors Sandeep Vanga, and Maruthi, and his fans are eagerly waiting for his future projects.
Personal Life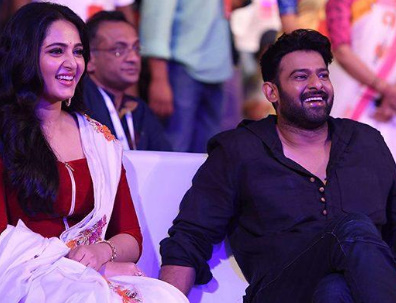 This 43-year PAN India Super Star hero is still a bachelor, currently not even dating anyone, no updates on his marriage, if someone asks him when will he get married he will feel shy and smile, not more than that.
He is a foody and extremely introverted person, and he loves his fans so much, Prabhas is not only an actor but in real life also he is a very calm and humble person.
Everyone loves his kind and friendly nature, but he maintains a very low profile about his personal life, his Uncle Tollywood star Krishnam Raju was very close to him than his father Surya Narayana Raju, even though he's a PAN India star he never behaves like he's a star he is a down to earth person.
He is a very close friend of Heroin Anushka Shetty, plenty of rumors spread in the Industry that these two are in a relationship but they cleared all of these clutters that they are only friends and not in relation, later this hero rumored that he is dating with his co-star Kruthi Sanon who shared the screen with Adipurush but he never commented on these rumors, the youth of the Tollywood considers Prabhas as their darling.
In The Media
He was 2nd ranked in the Times Most Desirable Men in 2017, and 12th ranked in 2018 as well, In Karnataka, for the year he was the most searched actor.
He was one of the sexiest Asian Men for the year 2019 in the magazine Eastern Eye, and the most handsome Asian Male for the year 2021 in the Fancy Odds Annual List.
Awards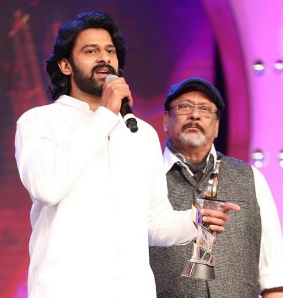 Santhosham Film Awards South For- Best Young Performer for  the film Varsham (2004)

CineMAA Awards- Best Actor for the film Darling (2010)

Nandi Award- Best Actor Telugu for the film Mirchi (2013)

Santhosham Film Awards South- Best Actor for the film Baahubali 1: The Beginning (2015)

South Indian International Movie Awards- Best Actor Telugu for the film Baahubali 2: The Conclusion.
Fan Base of Prabhas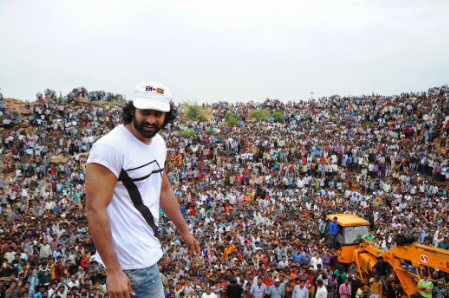 PAN India Star Prabhas is considered a youth icon, each and every director in the movie industry much interested to make a film with this young Rebel Star, his fan base is huge in the country, and he gained so much love and respect from all over the world with his Movie Baahubali 1 & 2.
Not even directors and fans but also many of the movie industry heroes are the biggest fans of Prabhas, his hard work and dedication to the films made him stand in the position of The PAN India superstar.
Many upcoming heroes say that Prabhas is one of the youth icons to become a PAN India star, fans worship him as their god of the movie industry, this versatile actor is one of the leading actors in the Indian Film Industry he has a true fan following.
I wish you liked reading"Prabhas Bio, Age, Movies, Awards, and Full Details"